DayPoems Collection
Timothy Bovee, editor.
www.daypoems.net




D
a
y
P
o
e
m
s

*

D
a
y
P
o
e
m
s

*

D
a
y
P
o
e
m
s

*

D
a
y
P
o
e
m
s

*

D
a
y
P
o
e
m
s

*

D
a
y
P
o
e
m
s
About the Editor
Timothy Bovee (pronounced BOH-vee) is an editor and project manager with the Washington, D.C., bureau of the global news agency. He was born, far from K Street, in Shawnee, Oklahoma in 1946.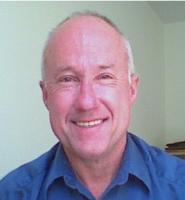 He got his first job as a journalist in 1965, as a newsman at a small radio station, KNOR, in Norman, Oklahoma. After military service in Vietnam, Turkey and, most dangerous, Maryland, where he was once beaten by a very small jockey while leaving a bar in Laurel and required eight stitches, in the 1970s he worked as English editor of The East magazine in Tokyo. In 1979 he entered newspaper journalism with the Clinton Daily News in Clinton, Oklahoma, and in 1980 joined the global news agency in Oklahoma City, He was the Michigan business writer in Detroit from 1984 and since 1987 has worked in the Washington Bureau, handling the 1990 census, elections, technical projects and investigative reporting.
Bovee was also once a federal bureaucrat at Fairchild Air Force Base in Spokane, Washington, where he was nearly trapped on the sixth floor of a burning apartment building--the fire having been set by a drunkard smoking in bed--in the dead of winter and lost all his possessions, such as they were. A set of the Selected Works of Mao Tse Tung, which he had studied as a student of Asian history at the University of Oklahoma, survived, prompting his soon-to-be-ex-landlord to accuse him of being a "damn Red Commie".
Bovee was among the early experimenters in periodical publishing on the World Wide Web, well before Slate and Salon entered the field. In 1995 he started WebRunner magazine, a monthly collection of essays on political and social issues.
In 2001, he began DayPoems, a large repository of poetry past and present, to indulge his love of leafing randomly through verse and as a way of sharing his own poems.
But with Mercury in the 2nd House, Mars and Saturn conjunct on the mid-heaven and Neptune in the 12th House, none of this should be of any surprise--the chart says it all.
In his years of writing, Bovee has sought the source of creativity. And recently he found it, capturing in digital photography the image of his Muse.
Bovee's language skills, both human and machine, cover the usual suspects: A smattering of French and Spanish, a phrase or two in Chinese and Turkish, a fair degree of fluency in Japanese, aspirations toward Lojban and Korean, as well as Perl, Pascal, Delphi, Pig Latin, VBScript, JavaScript and plain-vanilla Basic.
Bovee presently resides in Herndon, Virginia, an old railroad and farming village embedded in the sprawling Washington, D.C., suburbs.
The name "Bovee", by the way, is a trilingual error begun by some Dutch keeper-of-the-ship's-manifest back in the 17th century. The name was "Beaufils", as befits a bunch of French Protestant refugees from persecution. The Dutch changed it to "Bovie" when the family took passage in April 1663 aboard the ship "The Spotted Cow" bound for New Netherlands, and then it was Anglisized to "Bovee" after the Revolution. Oddly, the name was pronounced about the same, no matter the language.
Bovee ponders:
Whenever I think of my ancestors braving the raging Atlantic storms in a quest for freedom aboard that frail vessel, I imagine them, to keep up their flagging spirits, chanting the old Chanson du courage bovine:

I've never seen a purple cow
I never hope to see one
But I can tell you this right now
I'd rather see than be one!
Poet & Son
Banished no more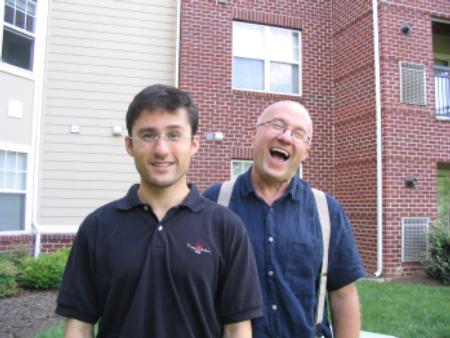 Links courtesy of the Wikipedia project, www.wikipedia.org.